Episodes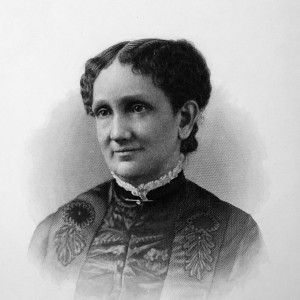 Saturday Jun 08, 2019
Saturday Jun 08, 2019
Mr. Alden J. Blethen, Seattle Times Editor-in-Chief writes on Reverend Mary Baker Eddy's career. Mr. William K. Sheldon introduces a Christian Science lecture at the Moore Theater. Mr. Allen H. Armstrong gives a field report at 1911 Annual Meeting of The Mother Church in Boston. First Church of Christ, Scientist, Seattle, lays the corner stone for their temple on Capitol Hill on October 17, 1911. 
Image: Rev. Mary Baker Eddy. J.A.J. Wilcox, 38th edition Science and Health.
The book Dedication: Building the Seattle Branches of Mary Baker Eddy's Church, A Centennial Story by Cindy Peyser Safronoff is available on Amazon, through Powell's Books, or by special order through your favorite local book store.
Please support this project:
Rate and review the book and podcast!
Help crowd-fund this continuing project.
Tell your friends. "Like," share, post, forward, message.
To learn more about this ground-breaking project, visit CindySafronoff.com or Facebook: @DedicationCentennialStory