Episodes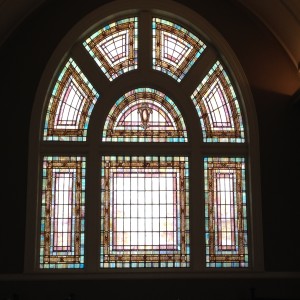 Saturday Sep 14, 2019
Saturday Sep 14, 2019
Mr. George F. Dunham visits the Dannenhoffer Glass Works factory in Brooklyn, New York, summer of 1922. Mr. David L. Povey crafts windows for Fourth Church of Christ, Scientist, Seattle. United States President Warren G. Harding passes through Seattle. Mr. Harold Weeks composes "Seattle Town." Mr. Charles I. Ohrenstein lectures in the newly opened auditorium at Eighth Avenue and Seneca Street just after the grand opening Sunday, September 23, 1923.
Music credit: "Hindustan" composed by Harold Weeks, from album "Double Trio Always" by Paolo Alderighi and Stephanie Trick. (PaoloandStephanie.com) Used with permission. ; Quote from "Seattle Town" by Harold Weeks, courtesy Music Library Special Collections, University of Washington Libraries.
Image: Fourth Church of Christ, Scientist, Seattle. Cindy Safronoff.
The book Dedication: Building the Seattle Branches of Mary Baker Eddy's Church, A Centennial Story by Cindy Peyser Safronoff is available on Amazon, through Powell's Books, or by special order through your favorite local book store.
Please support this project:
Rate and review the book and podcast!
Help crowd-fund this continuing project.
Tell your friends. "Like," share, post, forward, message.
To learn more about this ground-breaking project, visit CindySafronoff.com or Facebook: @DedicationCentennialStory